It is gratifying for us to help fulfill the needs of our clients. We look forward to speaking with you about how we can help you and your family realize your goals.
Areas of Practice
Family EstateCare™ Group » Read More

Family BusinessCare™ Group » Read More

Family Real EstateCare™ Group » Read More
By integrating your family's legal, financial, tax, philanthropic, and business matters into a unified plan, Casey Law Office can:
Increase your control over your affairs

Protect your assets and assure the continuance of your lifestyle

Help you pass your values, responsibility and work ethic to your loved ones and heirs

Dramatically reduce excise, gift, estate, income, and generation-skipping taxes

Protect the value of your business interests

Keep your affairs private and avoid the costs and delays associated with probate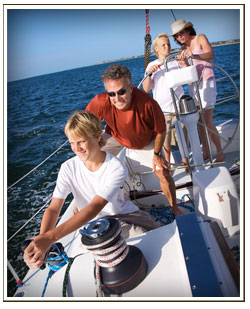 Every family is unique. What does your family need?
While all families are concerned with bringing order to their affairs and passing along to future generations their goals, values, and passion for life's important matters, every family is unique.
Families of modest means need to provide for long-term care as well as their physical and financial concerns. Members of the great middle-class need to protect their hard-earned assets, use the tax laws to maximum advantage and ensure an inheritance for loved ones. Affluent families must address all of these same issues, as well as plan for their enduring significance and impact on society, and the responsibilities they wish to pass on to family members.
At Casey Law Office we believe the best plans are the result of close collaboration. We work closely with other attorneys, financial planners, accountants, stockbrokers, and insurance professionals to best serve the specialized planning needs of individual families.